Do You Long for Something that Will Immediately Relieve Your Anxiety, Depression and Stress?
Let me share a secret with you...
People under stress read the latest books, listen to the most popular TV Gurus and often pop the most recently advertised pills endorsed by the pharmaceutical companies who make them, frequently without positive benefits and with side effects that are often worse than the problem.
Make no mistake, most people will try various methods offering 'exercises' designed to reduce the painful symptoms of stress, anxiety, depression, and frustration, many of which result in noticeable relief. But, in practically all cases, the relief that comes from symptom reduction is short lived. Underneath is a feeling of overwhelming 'stuckness' as the person is trapped in a state of 'negative inertia'. What can be done?
Attitude Shifting™ is the very simple answer... To obtain long term mastery over the feelings of anxiety, depression, frustration, and stress you have to assume the responsibility of addressing the causes not the symptoms by making a CHOICE to change your ATTITUDE.
WARNING!
"We are not advising you that you should NOT recommend a stressed individual go to an emergency room, or a professional for more intensive therapy or be assessed for their possible need for medications."
"We are advocating that, for many more indivuals than you would think, are first introduced to the potential power of Attitude Shifting™, they may not require anything more than the intervention outlined by this portal."
Do any of the following have you or someone you know stressed depressed, frustrated or anxious?
| | |
| --- | --- |
| | Money-Money-Money (There's never enough) |
| | I'm Just Plain Pressured |
| | My Job Is Really Becoming A Burden |
| | I'm Not Going To Take It Anymore (I feel like I'm going to explode) |
| | Time Isn't What It Used To Be (Seems like there's no time to do it all) |
| | Staying Healthy (That last hospital stay ruined me) |
| | Major Life Changes (I never saw that foreclosure coming) |
| | Environmental Issues (I'm scared to eat fish or drink the water) |
| | Unpredictable Event (That tornado was the end of us) |
| | Social Issues (My shyness is killing me) |
| | War Is Hell (There must be something I can do NOW* about my PTSD diagnosis) |
| | If I Could Only Stop (Two packs a day and 3 drinks ain't so good for me) |
| | My Weight Is Killing Me (Need I say anymore) |
| | Death and Dying Issues (All my friends are passing on, will I be next) |
| | My Marriage Might Be On The Rocks |
| | Sexual Issues (We want a baby but can't conceive) |
| | My Kids Are Driving Me Crazy (Why don't my kids understand me?) |
| | College (I don't know if I can take the pressure of performing anymore) |
We could go on and on, but first:
The Pressing Issue of Our Time...
For people suffering from stress, depression, anxiety or any variation thereof, is that we want, need, and absolutely require immediate attention.
Unfortunately this generally does not happen.
For example, *a newly registered Veteran once diagnosed at the VA is typically told to return to his first counseling appointment a month later. This four week time delay, before services are provided, can be catastrophic. We hope to help fill this critical space by enabling first responders to immediately intervene thus exponentially increasing the probable odds for a successful crises intervention.
Regardless of whether you become a member of this resource training portal because you have an issue or you are in a position to help others with their issues, the use of Attitude Shifting™ will be empowering. See for yourself.
Attitude Shifting™ Could Just Possibly Change Your Life or Someone's Life You Care About, but first, a word of introduction about the founder and major resource for Attitude Shifting™...
Turn up Your Sound........Click the Start Arrow and Listen to a Few Words from our Founder:

Gibbs Williams PH.D.



Gibbs Williams Ph.D., an expert in crises intervention with 45 years of experience, specializes in working with complicated people with complicated issues who tend to view their life as if it were a four dimensional chess game.
Although they understand they have issues, they often find themselves unable to make effective use of their extraordinary gifts.
Though each patient is able to clearly spell out what troubles them, they are initially unable to do anything to change. They feel hopelessly stuck!
So what does all of this mean for you?
Attitude Shifting™ is a New Approach To Stress Relief and Management. It's here that we differentiate ourselves from the pop-a-pill or fluffy exercise stress relief practices.
Skills Development thru Hands On Training
We help develop your skills in how to relieve yourself and/or those who feel stuck and hopelessly stressed shift the attitude to one of an open, calmer mindset able to accept further help.
We provide systems that promote Continuous Skills Development. Our primary objective is to give non-professionals the methods and coaching expertise to become a trusted "Helper" to those in need.
Most important of all you'll learn about:
What it means to practice Attitude Shifting™ The Back Story

Stress, Anxiety and Depression Defined

Drugs in the Healing Process: Implications of the Placebo Effect

Social Support Systems: The role friends and family play in the recovery process

Anxiety and Fear: Differentiating Between Anxiety, Fear and Stress

External Triggers & Internal Stressors: What they are and their effect on us

The Discovery Process: The skill of asking questions and developing Trust

Why "We Are Our Brothers' Keepers": What it means to be a helper

Choice Vs Change: There is a difference!

Attitude Shifters™: The Keys to Getting and Staying 'Un-Stuck'

Let's be specific... This resource manual will be your ONE STOP PORTAL OF INFORMATION AND ADVICE on the methods and use of Attitude Shifting™ . You and the people you care about will discover how to make use of... and why "Changing Your Attitude Will Change Your Life".
Now let's take a closer look at what's in it for you.
This book is for all who wish to assist people in need of help to effectively cope with anxiety, depression, frustration and stress without the use of drugs. As such, this training is precisely what we would tell you if you were to sit down with us to learn what to do for yourself or any others under stress who need some immediate comforting and advice.
Remember, all problems are not equal. Some are much more difficult to solve than others. Indeed some problems seem to defy any satisfactory solution at all. Problems like these make us feel overwhelmingly "stuck" generating feelings of anxiety, depression, frustration and stress which are often experienced as helplessness and hopelessness.
We want you to experience a method by which you and others, you are comforting, can get "unstuck". A method in which you will neither feel inconvenienced, nor obligated to invest excessive amounts of money.
Make sure you go through all the training, because even in areas that you might not choose to use, there will be gems that can help you become a better "Helper".
Most importantly, if you will simply absorb the contents with an open mind you, and those you are caring for, can expect to be shown a pathway that will enable you to potentially develop or recover a normal three year old's natural optimism in meeting each new day.
We truly believe that the only way you won't become more proficient in helping yourself and others in dealing with these stressful situations is, if you don't take action.
Will this information benefit you? Maybe, or maybe not. Don't you think you owe it to yourself and those who might depend on you to try it and see?
Attitude Shifting™
Resource Manual
Click Here

Look Inside

E-book* Immediate Download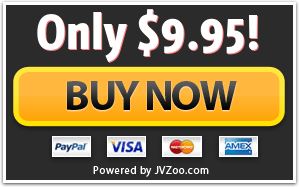 *To view this .pdf file of the book, you must have the free Adobe Reader installed on your computer and must be able to accept the downloaded electronic file from the Internet.
Soft Cover and Kindle Editions Now Available
E-book* Immediate Download
CLICK HERE
$9.95